A crisis can strike when you least expect it. From a medical emergency to the loss of a key employee, your world can be turned upside down within minutes.
Insurance protects you should the worst happen. It will take a huge weight off your shoulders while you recover from the situation, providing for you and your family financially as you focus on getting back to normal.
At Bluechip Financial, we're here to match you with the perfect policy for your situation. Thanks to our strong relationships with insurance providers, we're able to negotiate for the lowest premiums for the highest payouts. You'll have peace of mind that should the worst happen, you, your family, and your business will be protected.
To speak with our expert brokers today, get in touch online or call us on 01202 692222.
Looking for bespoke mortgage and protection advice? Fill out the form below and we'll reach out to you soon.
A life insurance policy will provide financial support for your loved ones in the case of your death. It can help reduce the financial impact that your death will have, and will give you assurance that your loved ones will be taken care of after you're gone.
Most life insurance policies will pay out a lump sum to your loved ones upon your death. You can take out either a single or joint life insurance policy; a joint policy provides cover for two people on one monthly premium.
Bluechip Financial will source you a life insurance policy that best suits your needs and situation. We'll ensure you get the most coverage for your payments, so you can be safe in the knowledge your family will be left as financially secure as possible.
Private Medical Insurance
Private medical insurance covers some or all the medical bills you receive from being treated privately.
The level of coverage you get depends on the policy you're looking for. Simpler policies will cover the costs of most in-patient treatments, like tests and surgeries. Others include treatments from consultants and specialists, and may even send you a small fixed amount for each night you spend in an NHS hospital.
Taking out a private medical policy is a good idea if you:
Don't want to wait for NHS treatment

Need cover for medication and treatment you can't get on the NHS, such as specialist surgeries

Prefer using private hospitals where possible
Our brokers will comb through hundreds of available policies to find the one that meets your unique medical requirements. We will then negotiate to get you the lowest premiums, so you can have your medical needs met without breaking the bank.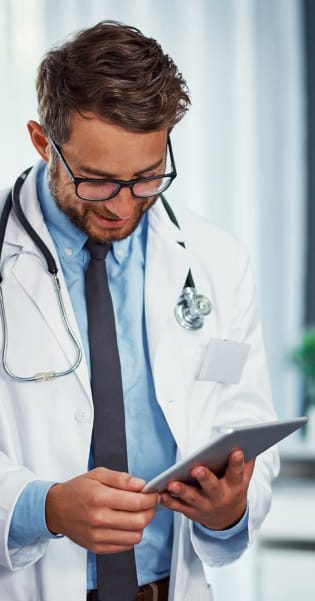 Critical Illness Insurance
Suffering a serious illness or injury can be devastating. You will need to spend a long time recovering, and often can't return to work in the meantime. This can put you and your family under a lot of financial strain.
Critical illness insurance goes a long way towards easing this. It provides you with a cash sum if you are diagnosed with certain illnesses or disabilities, such as:
Heart attack or stroke

Amputation

Cancer

Blindness or deafness

Multiple sclerosis

Traumatic brain injury
Because of our extensive connections in the industry, we know where to look to find a policy that will fully support you following a critical illness. You can be rest assured that should a medical crisis occur, you will have the financial support you need on your road to recovery.
Businesses only exist because of the people who work for them. If a key employee suddenly dies or develops a long-term illness, it's not just devastating on a human level – it can have a huge impact on your business' operations.
Keyman insurance covers your business from financial loss should someone crucial to its success die or develop a critical illness. This includes potential lost profits, loan repayments, and the cost of rehiring.
When sourcing keyman insurance for your business, we will carefully assess and take into account your business' unique circumstances. This allows us to find and negotiate a policy tailored to your exact requirements.